3M
3M Replacement Filter Cartdrige PFS2500-C-CN + DWS2500T-C-CN (Set) for Drinking filter DWS2500T-CN
RM1,450.00
Replacement filter set for Drinking water filter DWS2500T-CN
Filter Cartdrige PFS2500-C-CN + DWS2500T-C-CN (Set)
Stage 1 – Premium pleated polypropylene membrane to reduce undesirable dirt, rust, particles and turbidity down to 3 microns
Stage 2 -3M IMPACTechnology combines a patented pharmaceutical-grade two-zone microporous membrane and pre-activated carbon block to reduce Volatile Organic Chemicals (VOCs), lead, mercury, chlorine taste & odor, protozoan cysts and 99.99% of all waterborne bacteria.
easy cartridge change-out (twist out and twist in)
Made in USA with NSF certified &FDA CFR-21 compliant
Note :FreeDelivery and Standard Installation applies for Klang Valley only. Surcharges apply for non-standard installation and delivery to locations for outside Klang Valley.
Availability: 3 in stock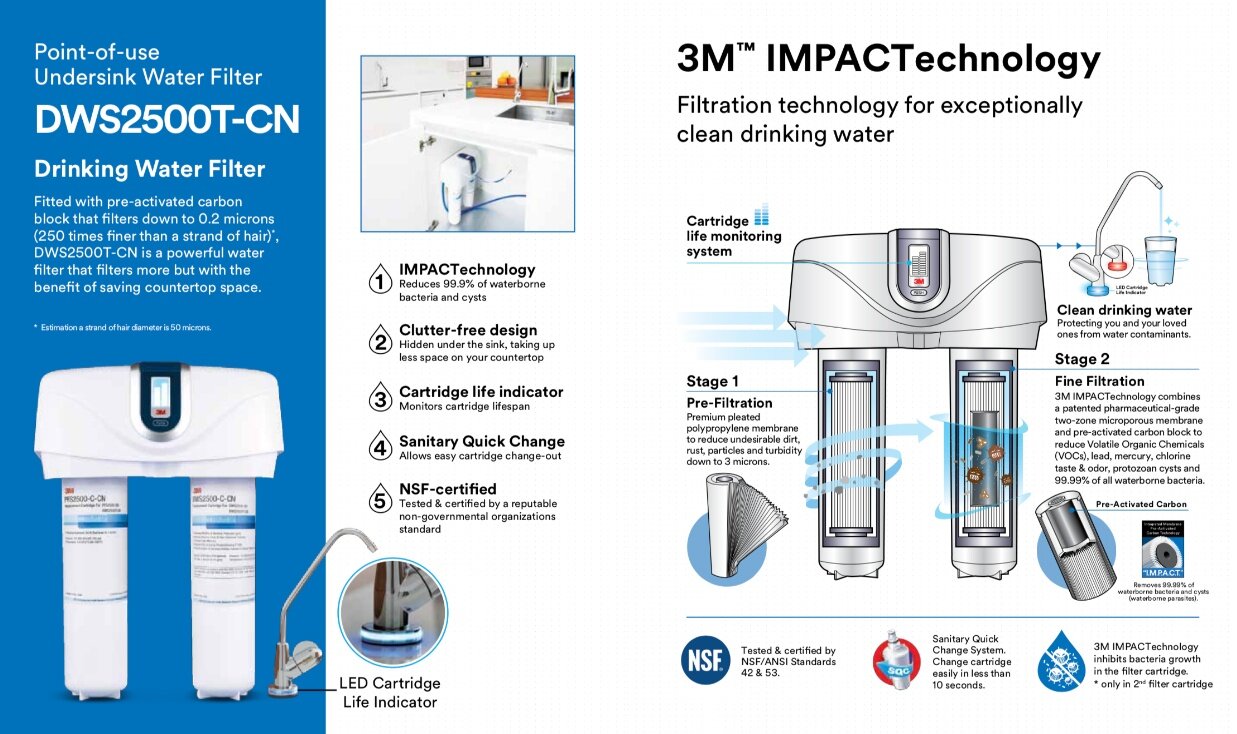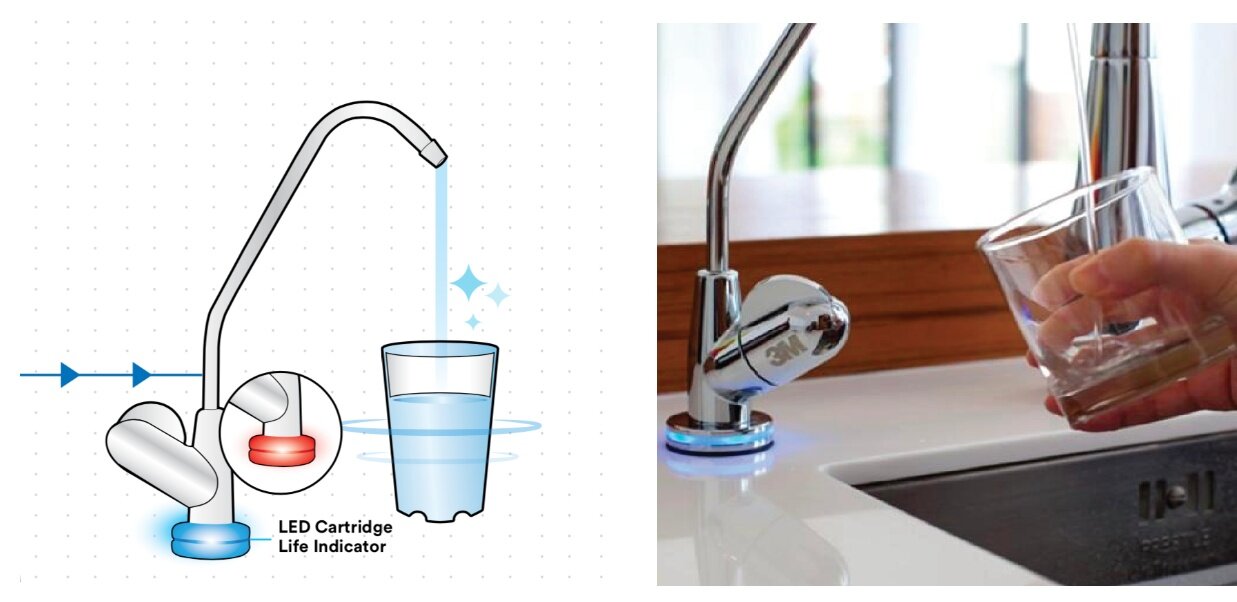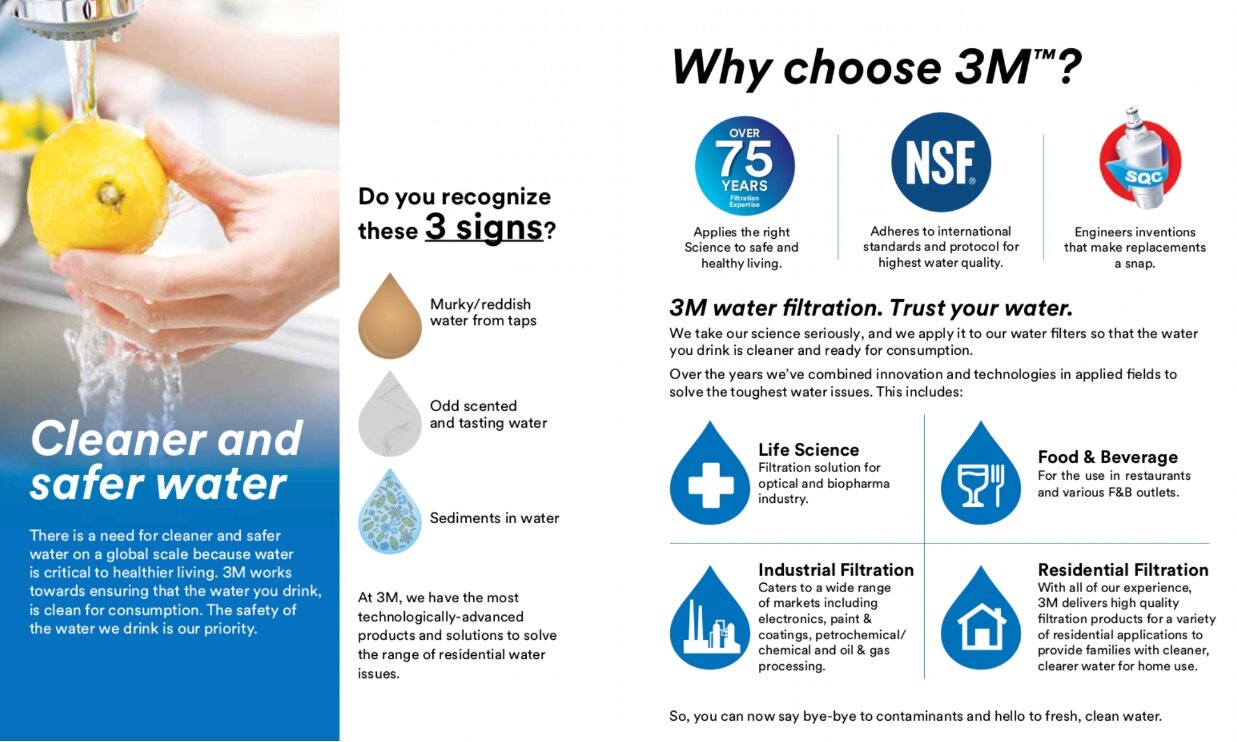 | | |
| --- | --- |
| Weight | 7 kg |
| Dimensions | 13 × 13 × 70 cm |
| Warranty Type | International Manufacturer Warranty |
| Warranty Duration | 1 Year |
| Product Warranty | against manufacturing defect |
| Brand | 3M |
| Model | 3M Replacement Filter Cartdrige A910R for Main filter AP902 Whole House Filtration System |